Overview
Certain actions, such as viewing your Support cases or downloading secure attachments, require you to be logged in. If you have never contacted the support team via email, then you will need to create an account, or email one of our support email addresses and follow the password set-up instructions below.  If you have previously raised a ticket through our old support system or have sent us an e-mail to any of our "support" mailboxes, then you already have an account for the customer portal but you may not yet have a password set.
Create an account
Navigate to the customer support portal and click on "switch product" to choose the product you want to raise a support request for:

You will then be taken to the portal for that product and click on "Sign In":
You will be presented with the login page for your selected product (we are using Coruson as an example). Click on "Sign Up".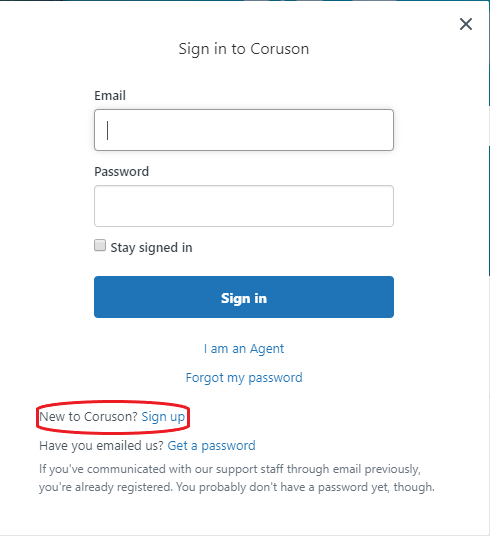 Then you can enter you full name, email address and click in the "I am not a robot" check-box and pass the captcha test.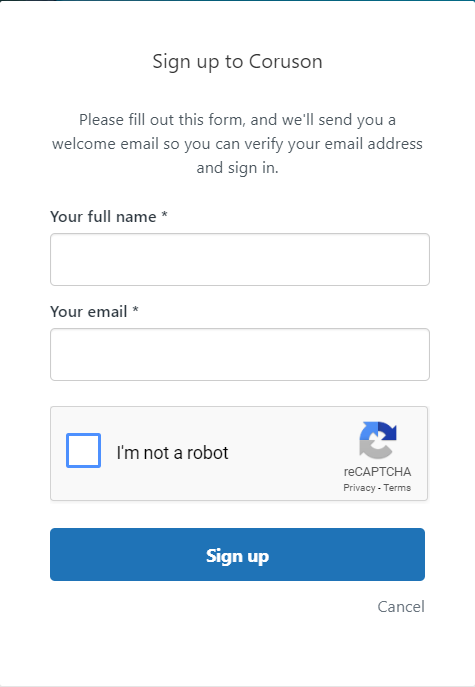 You will then be sent an email with instructions to confirm your details and you can then start using the customer portal for that product.
If you do not receive an email within 24hrs then please contact support.
Setting your password
After you've clicked the "Sign In" link within the Customer Portal, or if you've clicked a link in an e-mail you'll be prompted to enter your E-mail and Password:
Clicking the "Get a password" link will present a new screen asking you to enter your e-mail address: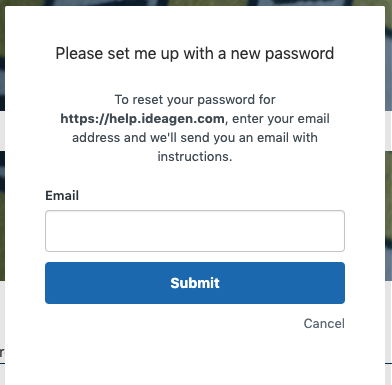 Enter your e-mail address and click the "Submit" button. An e-mail will then be sent to you with instructions on how to set your password